Conference speakers
in alphabetical order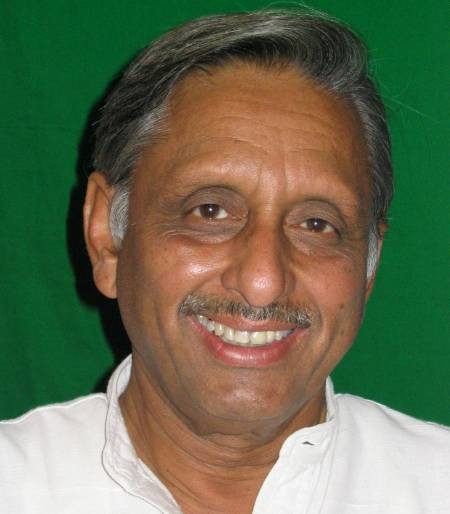 Mani Shankar Aiyar (India)
Mani Shankar Aiyar is a PNND Co-President in India, and Chair of the Rajiv Gandhi Action Plan for a Nuclear Weapon Free and Non-violent World Order. He is also a member of the Rajya Sabha (Upper House) and a leading member of Global Zero. He began his career as a an Indian diplomat before becoming the Private Secretary for Indian Prime Minister Rajiv Gandhi, during which time he assisted Gandhi draft the Rajiv Gandhi Plan for Nuclear Disarmament and a Non-violent World Order. Mani Shankar is author of a number of books including Remembering Rajiv (1992), Pakistan Papers (1994), Confessions of a Secular Fundamentalist (2004) and A Time of Transition: Rajiv Gandhi to the 21st Century (2009).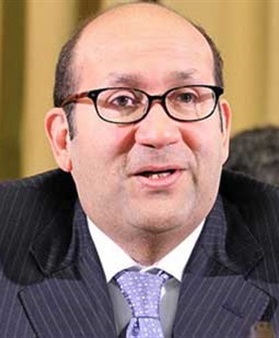 Hisham Badr (Egypt)
Hisham Badr is the Assistant Foreign Minister for Multilateral Affairs and International Security Affairs in Egypt. He has been active in ensuring that Egypt is committed to engage with the international community to protect peace and security. Recently he represented Egypt in a conference that was held in the Japanese city of Hiroshima where he stated that Egypt's participation came as part of continued efforts to enhance a system on preventing nuclear weapons around the world. The Egyptian vision, which includes a Middle Ease weapon free zone, affirms that the Non-Proliferation Treaty is a main tool to achieve peace and stability on the international and regional levels, the statement said.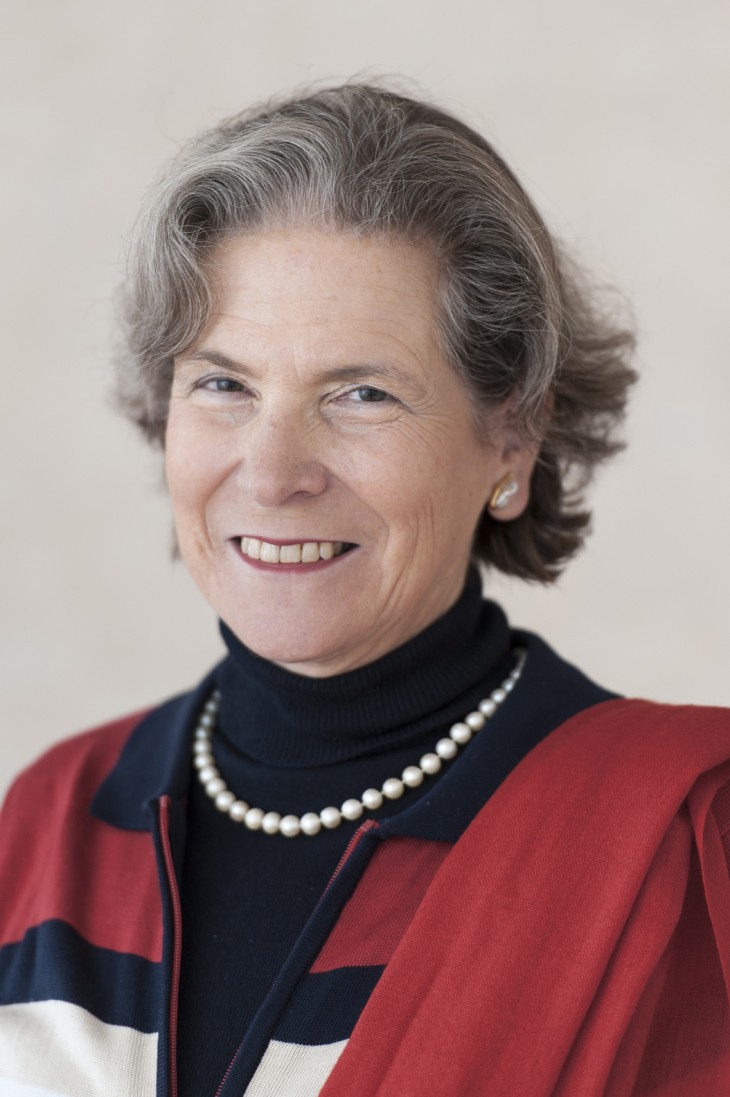 Christine Beerli (Switzerland)
Christine Beerli was appointed permanent Vice-President of the International Committee of the Red Cross in January 2008. As such, she is a member of the ICRC Assembly – the institution's supreme governing body – as well as the Assembly Council and the Presidency, where she works closely with the President and deputizes for him whenever necessary. Her particular areas of focus include helping to ensure the cohesion, smooth running and development of governance mechanisms and internal control, as well as strengthening and developing relationships within the International Red Cross and Red Crescent Movement.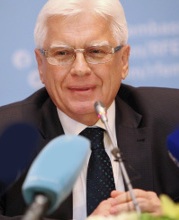 Mikhail Bocharnikov (Russia)
Mikhail Bocharnikov is the Ambassador of the Russian Federation to the Republic of Kazakhstan. His career began in 1971 at the Ministry of Foreign Affairs of the USSR. He has held various positions in the Foreign Ministry headquarters and diplomatic missions abroad. In 1996 he was appointed Head of the Russian Foreign Ministry's Department of Africa. In 1999 he became the Ambassador of Russia to Greece until 2003 when he became Ambassador-at-large at the Ministry of Foreign Affairs of Russia. He now holds the rank of the Ambassador Extraordinary and Plenipotentiary of the Russian Federation.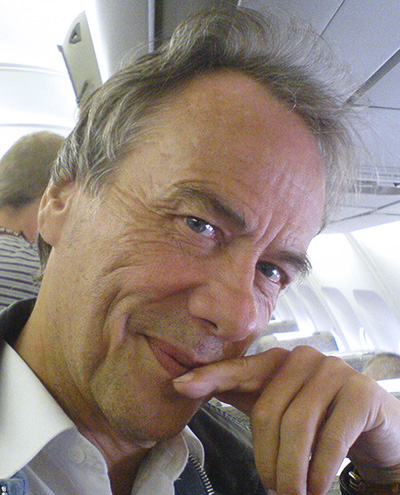 Reiner Braun (Germany)
Since September 2013,Reiner Braun has been the Co-president of the International Peace Bureau (IPB).Mr Braun has been actively involved in the Peace Movement since 1982. He has worked for several years as an Executive Director for Scientist for Peace and Sustainability (Germany) and the International Network of Engineers and Scientists for Global Responsibility (INES). Since 2006 he has been the Executive Director of IALANA Germany, and IALANA international since 2012. He is a board member of several German and international peace organizations including War – No to NATO, Stop Ramstein Campaign and "Kooperation für den Frieden".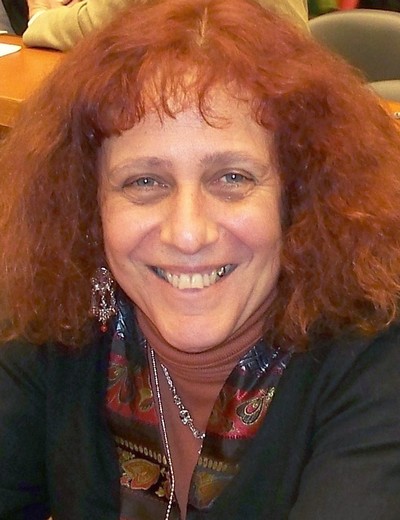 Jacqueline Cabasso (USA)
Jacqueline Cabasso has been Executive Director of Western States Legal Foundation since 1984. She has been involved in nuclear disarmament, peace and environmental advocacy at the local, national and international levels for over 30 years and is a leading voice for nuclear abolition. She was a "founding mother" of the Abolition 2000 Global Network to Eliminate Nuclear Weapons in 1995. Since 2007, she has served as North American Coordinator for Mayors for Peace. She also serves as National Co-convener for United for Peace and Justice and convenes its Nuclear Disarmament/Redefining Security working group. She has written extensively on Nuclear Weapons, and she received the International Peace Bureau's 2008 Sean MacBride Peace Award, and the Agape Foundation's 2009 Enduring Visionary Prize. In 2014 she and Western States Legal Foundation were awarded the United Nations Association – USA East Bay Global Citizen Award for Effective Contributions to Peace and Human Security.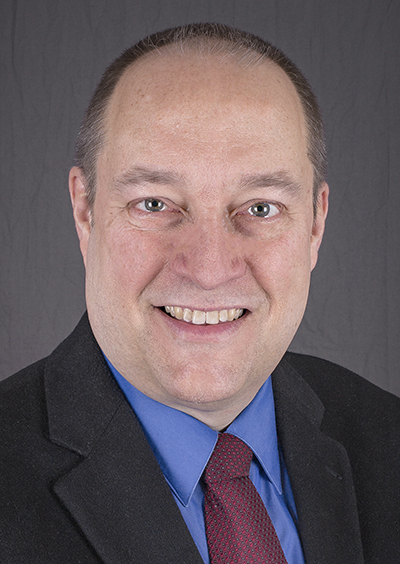 Galen Carey (USA)
Galen Carey is vice president of government relations for the National Association of Evangelicals (NAE), a broad network of evangelical Christian churches, denominations, schools, charities, and organizations. Dr. Carey represents NAE to the US Congress, White House and public. In 2011 he drafted a resolution which was adopted by NAE leaders calling on evangelicals to reexamine the moral and ethical basis for the doctrine of nuclear deterrence, ratify the Comprehensive Test Ban Treaty, and work for reductions in nuclear stockpiles.  Before joining NAE, Carey worked for World Relief in Mozambique, Kenya, Indonesia and Burundi, and served in Croatia with the United Nations High Commissioner for Refugees.  He has a Doctor of Ministry from McCormick Theological Seminary.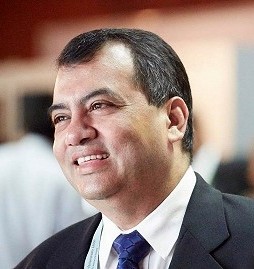 Saber Chowdhury (Bangladesh)
Mr Chowdhury is the 28th President of Inter-Parliamentary Union, and the first Bangladeshi to hold this office, as well as a Co-President of Parliamentarians for Nuclear Non-Proliferation and Disarmament (PNND).He is also a member of Every Woman Every Child, along with UN Secretary-General Ban Ki-moon. Mr Chowdhury has had crucial involvment in the establishment the United Nations Convention against Torture and Other Cruel, Inhuman and Degrading Treatment or Punishment. Mr. Chowdhury was appointed in October 2001 as Political Secretary to President of Bangladesh Awami League, Sheikh Hasina, who was then the Leader of the Opposition in Parliament. Shortly thereafter, he was elected Organizing Secretary of the Party with responsibility for Dhaka Division that accounts for 90 of Bangladesh's 300 electoral constituencies. Bangladesh Awami League won all of these 90 seats in the December 2008 elections.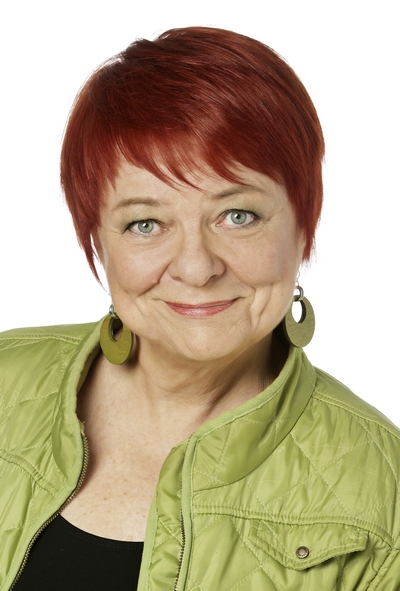 Tarja Cronberg (Finland)
Dr. Tarja Cronberg is Chair of the Middle Powers Initiative and a Past-President of Parliamentarians for Nuclear Non-proliferation and Disarmament. In the European Parliament, Dr. Cronberg was a member of the Committees for Foreign Affairs and Security and Defence, and Chair of the European Parliament Delegation for Relations with Iran. In addition, she was the Spokesperson on Security and Defence for the Green Party in the EP, as well as a substitute member of the EP delegation to Russia and to the NATO delegation. She is Special Advisor on Nuclear Disarmament for the Finnish Institute for International Affairs, an Executive Board Member for the European Leadership Network, a member of the Parliamentarians Network for Conflict Prevention, and a fellow at the Stockholm Institute for Peace Research.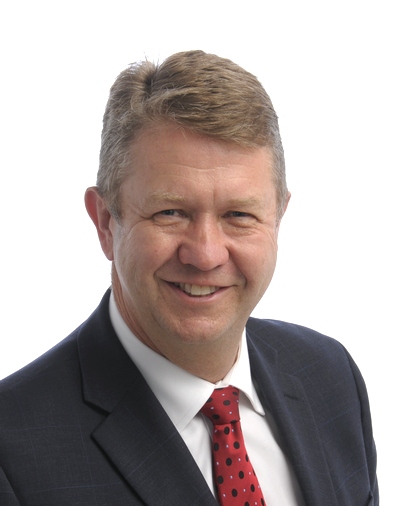 David Cunliffe (New Zealand)
David Cunliffe is a member of PNND in New Zealand. He has served in multiple parliamentary roles including the Minister of Communications and Information Technology, Minister of Immigration, and Minister of Health. David has also held a range of Associate Minister portfolios in Finance, State Owned Enterprise, Economic Development and Revenue, providing governance and strategic leadership across a wide range of Crown entities. David was elected Leader of the Labour Party 2013-2014 and worked to rebuild party membership, systems and direction. Since the 2014 election he has held the Innovation and Science, Regional Development, Tertiary Education, Disarmament and Superannuation portfolios.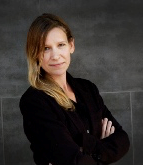 Rachel Day (Canada)
Rachel Day (Carlsen) is a PNND Program Officer in Prague and part of the Global Zero Student/Youth Network. She is currently am International Relations student and writing her thesis on Nuclear Disarmament. At PNND she is focusing on the role of parliamentarians in the advancement of cooperative/common security and nuclear disarmament.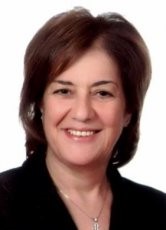 Salwa Damen-Masri (Jordan)
Senator Salwa Damen-Masri is a member of the Jordanian senate and a Co-President of PNND. She has served as the Head of the Euro-Mediterranean Women Parliamentarian Forum in 2003, Minister of Social Development in 1995 and 2011, Director of UNFPA Project "Women and Development" from 1987 until 1994, First Vice President of the Inter Parliamentary Union (IPU) Coordinating Committee of Women Parliamentarians from 2004 until 2005, and as Co-rapporteur for the IPU Standing Committee on Peace & International Security for the 109th, 111th and 116th IPU Assemblies.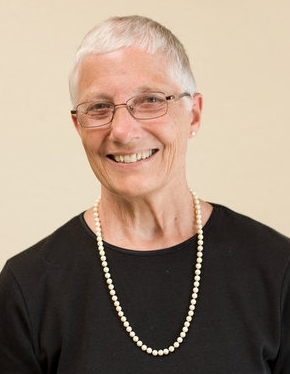 Marie Dennis (USA)
Marie Dennis is co-president of Pax Christi International, the global Catholic peace movement with 120 member organizations on five continents. She previously served for many years as director of the Maryknoll Office for Global Concerns, charged with bringing the global experience of Maryknoll missioners into the process of shaping public opinion in the United States and policies of the U.S. and other governments, the United Nations and international financial institutions. She has also prepared and participated in panels and workshops at the United Nations and the U.S. Congress. She has served on the White House Task Force on Global Poverty and Development; the steering committee of the Catholic Peacebuilding Network; and the executive boards of numerous organizations working for a more just and peaceful world.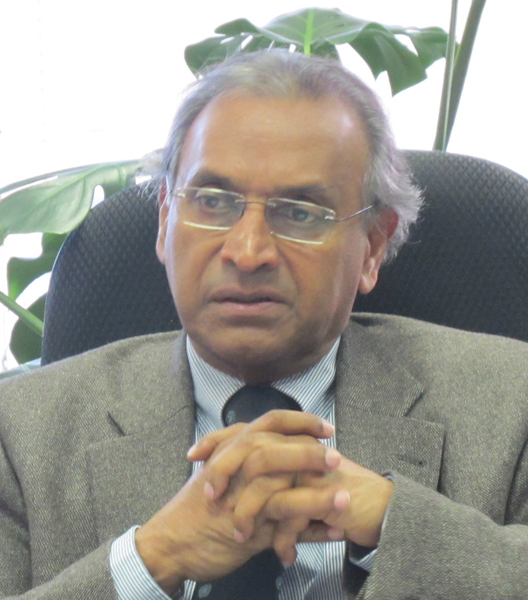 Jayantha Dhanapala (Sri Lanka)
Jayantha Dhanapala is a former United Nations Under-Secretary-General for Disarmament Affairs (1998-2003) and a former Ambassador of Sri Lanka to the USA (1995-7) and to the UN Office in Geneva (1984-87). He is currently the 11th President of the Nobel Peace Prize-winning Pugwash Conferences on Science and World Affairs; Distinguished Associate Fellow at the Stockholm International Peace Research Institute (SIPRI) and a member of several other advisory boards of international bodies. As a Sri Lankan diplomat Dhanapala represented Sri Lanka at several international conferences, chairing many of them including the historic NPT Review and Extension Conference of 1995. He was Director of the UN Institute for Disarmament Research (UNIDIR) from 1987-92. Dhanapala has received many international awards and honorary doctorates, has published five books and several articles in international journals and lectured widely.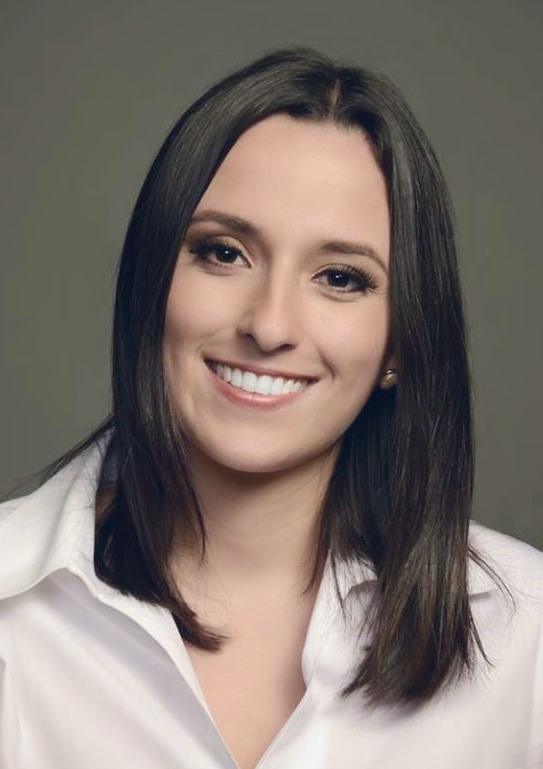 Natalia Diaz Quintana (Costa Rica)
Natalia Diaz Quintana is a PNND Co-President and a member of the Parliament of Costa Rica. Natalia Díaz Quintana was elected to the Costa Rica Legislative Assembly in 2014. She is on the Costa Rica delegation to the Inter Parliamentary Union and a member of the International Relations Committee. One of her first actions in parliament was to introduce a resolution, which was adopted by consensus, commemorating the International Day for the Total Elimination of Nuclear Weapons.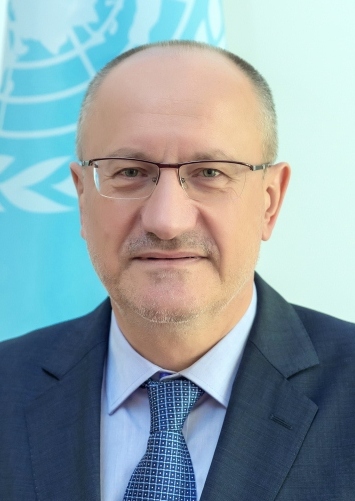 Petko Draganov (Bulgaria)
Mr. Draganov is Special Representative of the United Nations Secretary-General for Central Asia, the Head of the UN Regional Center for Preventive Diplomacy for Central Asia. Mr. Draganov began his diplomatic career in the Information Department of the Bulgarian Ministry of Foreign Affairs. He served as President of the Conference on Disarmament from August to December 2000. Mr. Draganov held the position of First Deputy Minister of Foreign Affairs of Bulgaria. He was in charge of multilateral diplomacy development, disarmament and European integration issues. He also served as Chairman of the National Commission on UNESCO, Alternate Representative of the Republic of Bulgaria to the United Nations Security Council, and Special Representative of the Chairman-in-Office of the Organization for Security and Cooperation in Europe (OSCE) to the Republic of Moldova.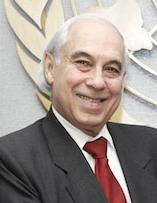 Sérgio Duarte (Brazil)
Sérgio (de Queiroz) Duarte is a career diplomat who served the Brazilian Foreign Service for 48 years. He is a member of the group of NGO Experts from New Agenda Countries. He has been posted as the Brazilian representative to several international organisations, focusing always on disarmament issues. From 2000 to 2002, he was the Governor for Brazil at the Board of Governors of the International Atomic Energy Agency (IAEA). In 2005, he was the President of the 2005 Seventh Review Conference of the Parties to the Treaty on the Non-Proliferation of Nuclear Weapons. His last position was as United Nations High Representative for Disarmament Affairs, with the United Nations Office for Disarmament Affairs, which ended in February 2012.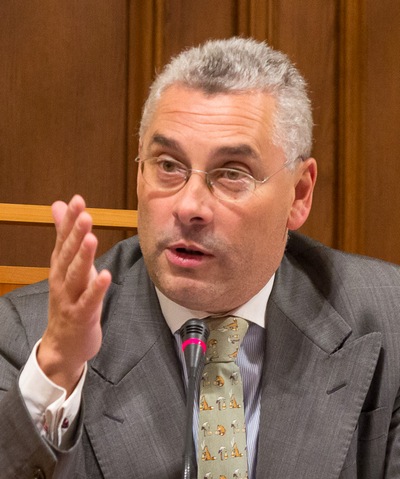 Emmanuel Dupuy (France)
Emmanuel Dupuy is an adviser of Hervé Morin, the former defence minister of France, and the leader of the Centre Party. He is also the president of the Institute for Prospective and Security in Europe (IPSE), and a security consultant and associate professor on Geopolitics and Security issues (université Paris-Sud). Since June 2015, he has been the National Secretary Responsible for Defence in the political party – Union of Democrats and Independents. He was a political advisor for the French Military Task Force Lafayette (Kapisa province & Surobi district, Afghanistan) from February to July 2011.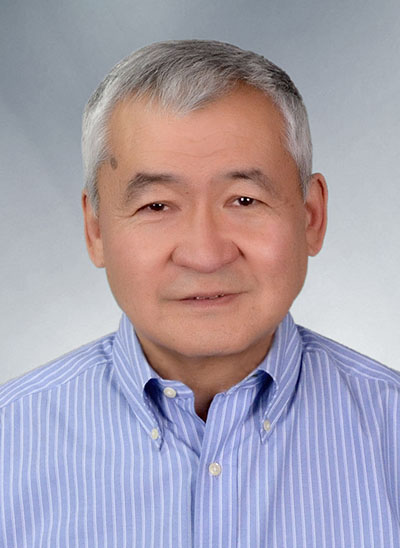 Jargalsaikhan Enkhsaikhan (Mongolia)
Dr. Enkhsaikhan is an international lawyer and diplomat. He served at the Ministry of Foreign Affairs of Mongolia, representing his country in Austria and at the United Nations. He also served as the foreign policy and legal advisor to President P. Ochirbat, and as the Executive Secretary of the National Security Council of Mongolia when the State Great Hural (parliament) considered and adopted the country's first concepts of national security and foreign policy in 1994. As the country's Permanent Representative to the United Nations, he served as the focal point in promoting Mongolia's nuclear-weapon-free status. Dr. Enkhsaikhan has contributed many articles on international relations, non-proliferation and regional security, organized/participated in many regional meetings aimed at promoting peace, stability, international cooperation, environmental protection and good governance. He is Chairman of Blue Banner, Mongolian NGO dedicated to promoting the goals of nuclear non-proliferation and Mongolia's nuclear-weapon-free status. He has the rank of Ambassador Extraordinary and Plenipotentiary of Mongolia.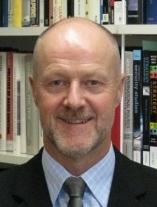 Trevor Findlay (Australia)
Dr Trevor Findlay is a Principal Fellow at the School of Social and Political Sciences at the University of Melbourne. He is also an Associate with the Project on Managing the Atom at the Belfer Center for Science and International Affairs at Harvard University and an Adjunct Research Professor at the Norman Paterson School of International Affairs (NPSIA) at Carleton University in Ottawa, Canada. Professor Findlay has been a member of the United Nations Secretary-Generals Advisory Board on Disarmament Matters since 2013 and of the Asia-Pacific Leadership Network (APLN) since 2015. Dr Findlay spent thirteen years in the Australian diplomatic service. This was followed by academic and research appointments at the Peace Research Centre at the ANU and the Stockholm International Peace Research Institute (SIPRI) in Sweden. His report on the International Atomic Energy Agency, Unleashing the Nuclear Watchdog, was published in 2012. Dr Findlay has written extensively in the areas of nuclear energy, security, and proliferation.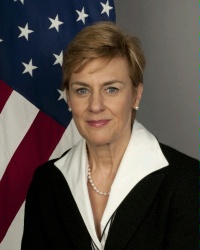 Anita Friedt (USA)
Ms. Anita Friedt is a US diplomat. She began her career at the Department of State working as an advisor to Under Secretary of State for Political Affairs. Between 1989-1992 and again from 1997-1999 She worked as a Soviet and then Russia foreign policy analyst in the State Department's Bureau of Intelligence and Research. During her career at the Department of State, Ms. Anita Friedt has focused on European foreign policy with an emphasis on Russia and European security and nonproliferation. Friedt worked on European security issues, including NATO missile defence and missile defence cooperation with Russia. Friedt has served as the Director of the Office of Policy and Regional Affairs in the Bureau of European and Eurasian Affairs, and from 2009 – 2011 Ms. Anita Friedt served as the Director for Arms Control and Nonproliferation at the National Security Council from 2009-2011 where she helped in the negotiation and ratification of the New START Treaty and worked to update conventional arms control in Europe. Ms. Anita Friedt is currently Principal Deputy Assistant Secretary in the U.S. State Department's Bureau of Arms Control, Verification, and Compliance (AVC). She has recieved Superior Honor Awards for her work on U.S.-Russia and European Security issues.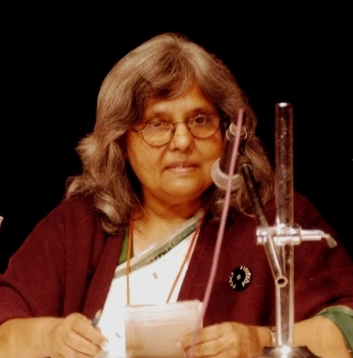 Ela Gandhi (India)
Ela serves as co-President of World Conference on Religions for Peace and chairperson of the Advisory Council of King Abdullah Bin Abdulaziz International Centre for Inter-religious Dialogue, as well as Managing Trustee on Gandhi Development Trust and Phoenix Settlement Trust and member of various community organizations. She grew up in the very first Ashram set up by Mahatma Gandhi in 1904. She is presently engaged in promoting Gandhian thoughts and encouraging the building of a culture of nonviolence through education projects and media. She holds voluntary honorary positions on various local and international organizations promoting peace and interfaith harmony, and has several honorary doctorates and many local and international awards to her credit.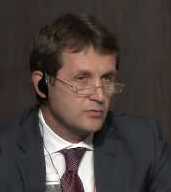 Vladimir Garkavenko (Russia)
Dr. Vladimir Garkavenko is Co-President of the International Physicians for the Prevention of Nuclear War (IPPNW). Since the early 1990s he has been a member of the IPPNW-Russia Board of directors and contributed much in establishing dialogue with the Russian nuclear establishment, provided organizational support to IPPNW-Russia projects, and helped establish cooperative contacts with medical professionals in CIS countries.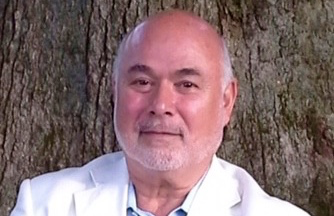 Jonathan Granoff (USA)
Jonathan Granoff is a UN Representative and Special Envoy of the Permanent Secretariat of the World Summit of Nobel Peace Laureates, and Ambassador for Peace, Security and Nuclear Disarmament of the Parliament of the World's Religions. He is also an attorney, author, professor of international law and advocate emphasizing the legal, ethical and spiritual dimensions of human development and security, focusing on advancing the rule of law to address the threats posed by nuclear weapons. He is president of the Global Security Institute, Chair in the American Bar Association (ABA) International Law Section's Task Force on Nuclear Non-proliferation. He serves on numerous governing and advisory boards including: Ex Officio Counsel Member of Parliamentarians for Nuclear Non-proliferation and Disarmament, Lawyers Committee on Nuclear Policy, Fortune Forum, Jane Goodall Institute, and Middle Powers Initiative. He is also the the award-winning screenwriter of The Constitution: The Document that Created a Nation. He has articles in more than 50 publications and books and was a Nobel Peace Prize nominee in 2014.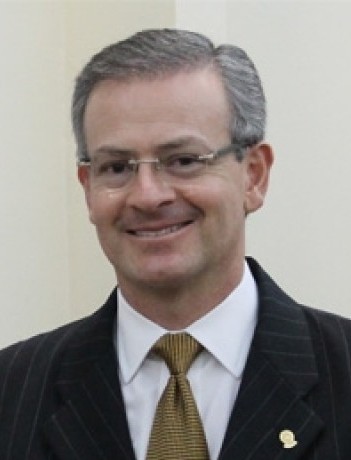 Manuel A. Gonzalez (Costa Rica)
Manuel A. Gonzalez is the Minister of Foreign Affairs in the Costa Rican Ministry of Foreign Relations and Worship. From 1992 until 1994 Manuel was the Special Advisor to the Vice President of Costa Rica. In 2002 he became the Ambassador to the United Nations and its Specialized Organizations in Geneva, Switzerland. He headed Costa Rica's delegations to meetings, assemblies and working groups in Geneva, Switzerland, including the Conference on Disarmament. Then he was appointed Minister of Foreign Trade of Costa Rica in 2004 until 2006.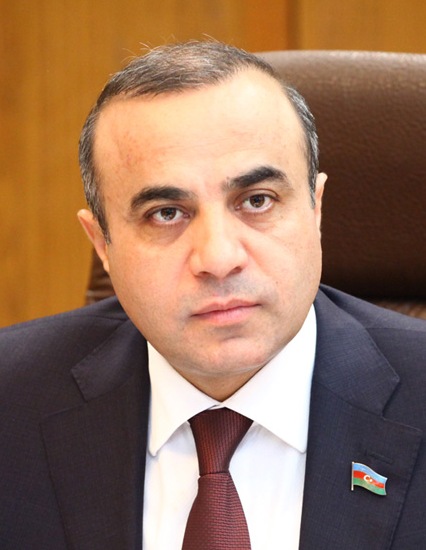 Azay Guliyev (Azerbaijan)
Azay Guliyev is Vice-President of the Parliamentary Assembly of the Organization for Security and Co-operation in Europe (OSCE). He previously served for three years as Vice-Chair of the General Committee on Political Affairs and Security. A member of his national parliament since 2005, Guliyev currently serves on the Permanent Committee on State Building and Legislative Policy and is the author of his country's law on civic participation. He also heads the Azerbaijan-Romania Inter-parliamentary Working Group and is a member of several other working groups promoting Azerbaijan's bilateral relations with various countries. Since 2008, he has also served as Chair of the Council on State Support to NGOs.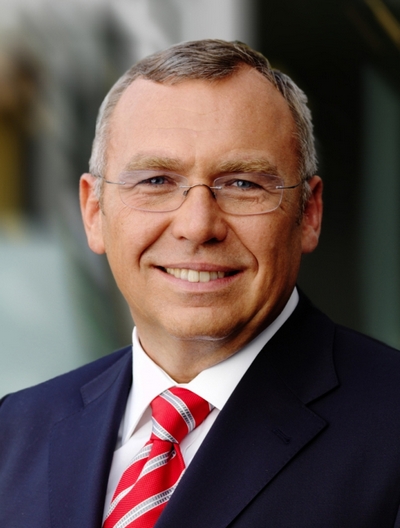 Alfred Gusenbauer (Austria)
Alfred is an Austrian politician who worked until 2008 as a parliamentary representative of the Social Democratic Party of Austria (SPÖ). He also served as Chancellor of Austria from January 2007 to December 2008. He has been a consultant and lecturer as well as a member of the supervisory boards of Austrian companies; ever since ending his service at the party he served his entire professional life.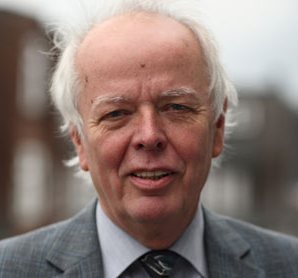 Holger Güssefeld (Germany)
Holger Güssefeld is a member of the World Future Council. He has a wealth of experience working as a conceptual consultant, texter, children's author and developing and organizing advertising campaigns and events. In the mid-1980s, Holger established and co-ordinated a campaign which saw more than 200,000 children from around the world write to US President Reagan and the USSR Secretary General, Gorbachev, and had a positive effect on nuclear disarmament talks. He now runs a company dealing with innovative product He is currently working for the WFC as creative consultant for disarmament affairs.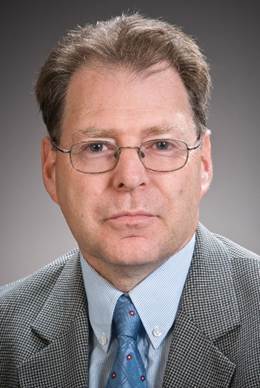 Graham Hassall

(New Zealand)
Graham Hassall is the immediate past president of the United Nations Association of New Zealand and is on the Board of the New Zealand Centre for Global Studies. He received his PhD from the Australian National University, and is a specialist in government in the Pacific Islands. He taught at universities in Australia, Papua New Guinea, and Fiji, before coming to the Victoria University of Wellington, New Zealand. His research focuses on public policy and public sector capacity in the Pacific Islands, leadership and diplomacy, democratic institutions, human security, and peace building.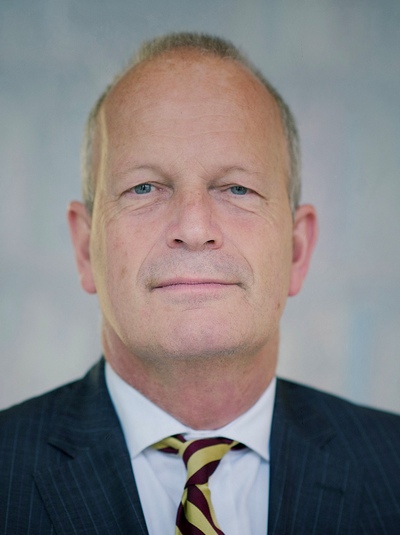 Jan Hoekema (Netherlands)
Jan (Theodoor) Hoekema is a Dutch politician and senior member of the Dutch Ministry of Foreign Affairs. Jan started working for the Ministry in 1977 concomitantly his membership in the council of his hometown of Leiden. After twelve years of ministerial work he was then appointed Director of the UN Affairs Department in the Foreign Ministry in 1989. Jan was later elected a Member of Parliament in 1994, and became director of cultural cooperation at the Ministry of Foreign Affairs in 2003. His last appointed position was as mayor of Wassenaar, and is a member of Mayors for Peace.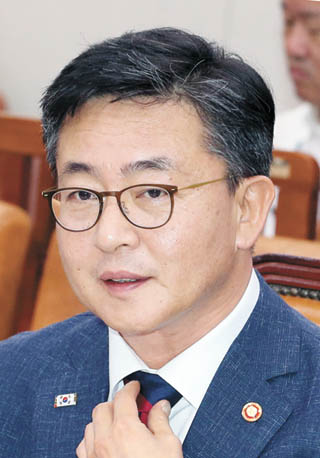 Hong Yong-pyo (South Korea)
Mr. Hong Yong-pyo is based in Seoul, in the Republic of Korea. He has worked extensively both academically and politically. Mr. Hong Yong-pyo has primarly been involved with the the National Unification of Korea, an aim to see a united Korea. He has worked at the Korea Institute for National Unification and as a professor in the department of Political Science and Diplomacy at Hanyang University. He has worked on the Standing Committee of the National Unification Advisory Council, Research Committee of the Korean Political Science Association, Steering Committee of the Korea Reunification Society of the Citizens' Coalition for Economic Justice, Subcommittee on Foreign Affairs, National Defense and Unification of the18th Presidential Transition Committee. Mr Hong Yong-pyo is currently the Minister of Unification in Korea.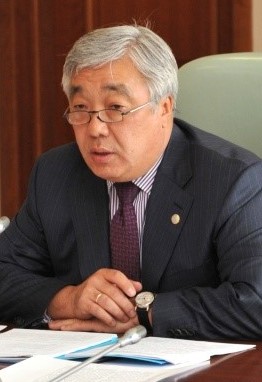 Erlan Idrissov (Kazakhstan)
Erlan Idrissov is the Minister of Foreign Affairs of Kazakhstan. Mr. Idrissov has held posts of 1st Secretary of Permanent Mission of the Republic of Kazakhstan to the UN, Head of the Department of America of the Ministry of Foreign Affairs of the Republic of Kazakhstan, Ambassador-at-large of the Ministry of Foreign Affairs of the Republic of Kazakhstan, Assistant of President of the Republic of Kazakhstan, First Deputy Minister of Foreign Affairs of the Republic of Kazakhstan, First Vice-Minister of Foreign Affairs, and Minister of Foreign Affairs of the Republic of Kazakhstan.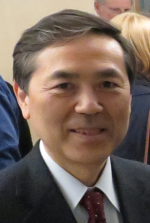 Kazuo Ishiwatari (Japan)
Kazuo Ishiwatari is the Executive Director for Peace Affairs of Soka Gakkai International (SGI), and the vice-president and chair of the Peace Committee of Soka Gakkai based in Tokyo. He has participated and spoken in international conferences including the twentieth anniversary of the 1996 ICJ Advisory Opinion "Revisiting the Legal Obligations for Nuclear Disarmament" held in The Hague in March 2016. He is an author of an article "The need to transform disregard for human life" (Seikyo Shimbun, June 15, 2016). SGI is a worldwide network of lay Buddhists dedicated to a common vision of a better world through the empowerment of the individual and the promotion of peace, culture and education, SGI has had consultative status with the UN Economic and Social Council (ECOSOC) since 1983.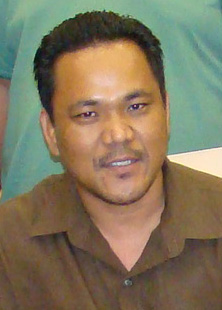 Kenneth Kedi (Marshall Islands)
Kenneth A. Kedi is the current Speaker of Parliament and Honourable Senator of Rongelap Atoll, Republic of the Marshall Islands. He received his Degree in Liberal Arts College of the Marshall Islands in 1996. He joined politics in 2003 and became a senator in 2007. He was appointed to the Minister of Transportation and Communication in 2009 and became the speaker of parliament in 2015. He has been highly active on governmental committees including being a member of the Foreign Affairs and Trade Committee.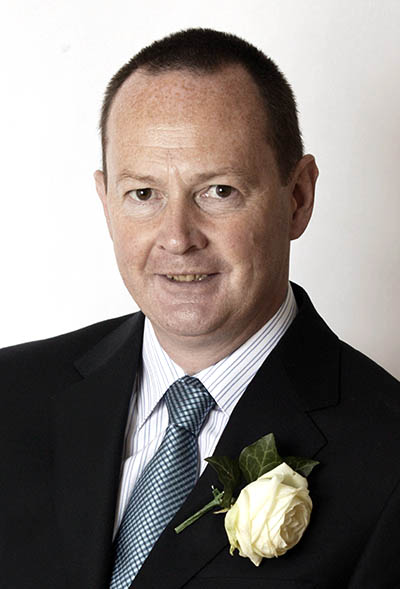 Bill Kidd MSP (Scotland)
Bill Kidd is a PNND Co-President and a member of the Scottish Parliament representing the Scottish Nationalist Party. He serves as co-convenor of the All-Party Group on Nuclear Disarmament. Kidd has introduced a number of motions supporting nuclear disarmament and critical of the British deployment and home-basing of nuclear submarines in Faslane, Scotland. Mr Kidd has also participated in international disarmament initiatives, and has assisted former Scottish First Minister Alex Salmond in efforts for Scottish representation in international disarmament forums such as the NPT and United Nations General Assembly. He has hosted a number of nuclear disarmament events in the Scottish Parliament in cooperation with civil society organizations such as Abolition 2000, Campaign for Nuclear Disarmament and the United Nations Association.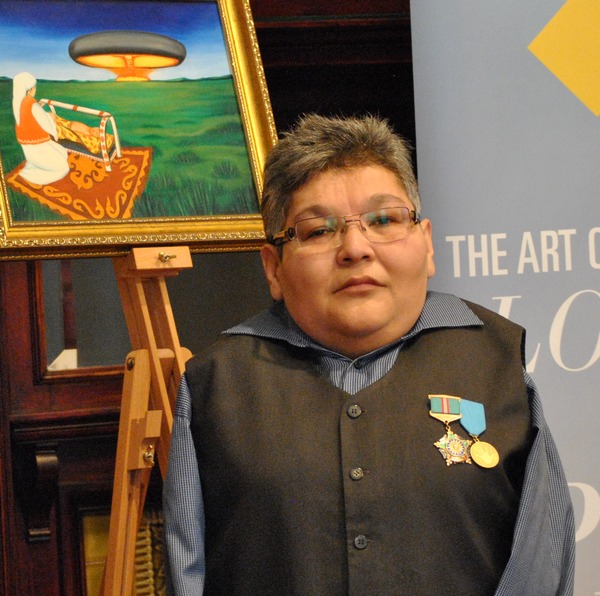 Karipbek Kuyukov (Kazakhstan)
Karipbek Kuyukov is the honorary Ambassador to the ATOM Project. He is a renowned artist who paints using his feet and his mouth. He was born without arms, due to radiation exposure suffered by his mother who lived near a nuclear test site. He has been heavily involved in the international anti-nuclear-weapons movement. In 1989, he was involved in the "Nevada-Semipalatinsk" anti-nuclear movement and traveled to Nevada, Germany, Japan and Turkey. He later won the Kurmet (Valor) Award for his involvement.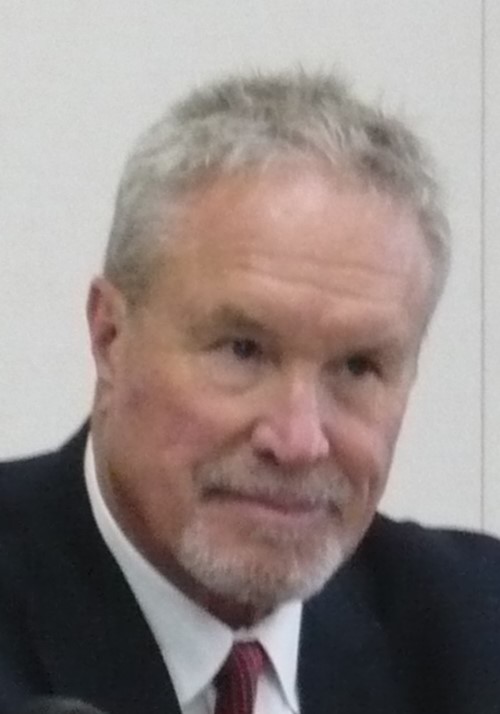 Barry Ladendorf (USA)
Barry is currently the President of the Veterans For Peace, as well as a member of the VFP Executive Committee & National Membership Committee, and a member of Veterans For Peace. He was the Supervising Deputy Attorney General, Section for Health Quality Enforcement from 1990 until 2005. He was the Recipient of Attorney General's Award for Excellence in 2004. Barry was also the Co-founder of San Diego Chapter of the Lawyer's Alliance for Nuclear Arms Control in 1981, a member of the Peace and Justice Commission, Catholic Diocese San Diego from 1982 until 1986, and the President of VFP Hugh Thompson Chapter 91, San Diego from 2011 to 2012. In 2013 he was the recipient of the Veterans For Peace Leadership in Peace Award.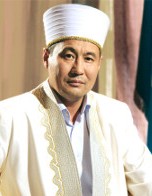 Erzhan Haji Magzhalyuly (Kazakhstan)
Mr. Magzhalyuly is Chairman of the Spiritual Administration of Muslims of Kazakhstan and Supreme Mufti. He graduated from the Islamic University "Al-Azhar" in the Faculty of Sharia and Law. He was appointed the chief imam of the mosque Dolanbay ata Semey; later he became the imam of the East Kazakhstan region. Afterwards at the 7th extraordinary Kurultai of Muslims of Kazakhstan he was elected Supreme Mufti.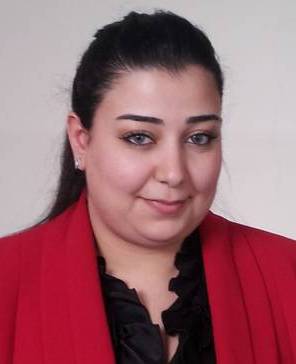 Marianne Malak Kamal (Egypt)
Marianne Malak Kamal is a PNND Council Member. She is Egypt's youngest parliamentarian. She has served in the upper house since 2012. As a Coptic Christian she represents a minority voice, but one who calls for dialogue, tolerance and inclusion of all religions and persuasions. She has been a member of the constitution assembly and of the national council for human rights. She has a degree in law, a master in human rights and a PhD in international law.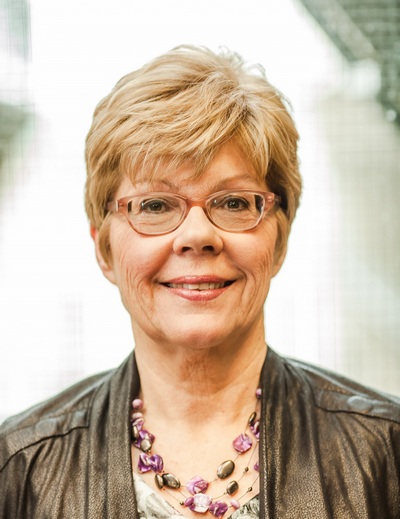 Peggy Mason (Canada)
Peggy Mason is the President of the Rideau Institute, an independent, think tank focusing on research and advocacy in foreign, defence and national security policy. Her career highlights diplomatic and specialist expertise in the field of international peace and security, with a particular emphasis on the United Nations, where she served as Canada's Ambassador for Disarmament from 1989 to 1995. Responsibilities included heading the Canadian delegation to the First Committee of the United Nations, the UN Disarmament Commission, the 1990 Nuclear Non-Proliferation Treaty (NPT) Review Conference, and the 1991 Biological and Toxin Weapons Review Conference. With the demise of the Soviet Union, she presided over the creation of, and then chaired, the first such UN consultative group to include former members of the so-called East, West and Non-aligned Groups. Peggy Mason is active in many NGO's including the Group of 78, World Federalist Movement – Canada, and the Pugwash Movement-Canada. A graduate and gold medallist of the University of Ottawa Faculty of Common Law, Peggy Mason was inducted into its Honour Society in September 2003.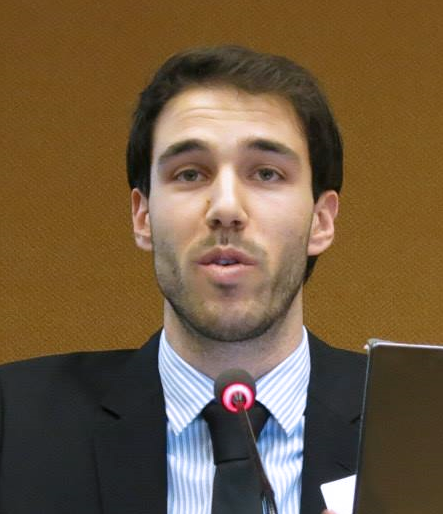 Kevin Miletic (UK)
Mr Kevin Miletic is the Deputy Director of the Strategic Concept for the Removal of Arms and Proliferation. He is also a Program Manager and part-time PhD candidate at the Centre for International Studies & Diplomacy at SOAS University of London. Previously, he worked for the Geneva Centre for the Democratic Control of Armed Forces in Geneva and Ramallah, and for the Swiss embassy in Tunisia. He is also member of British and International Young/Student Pugwash.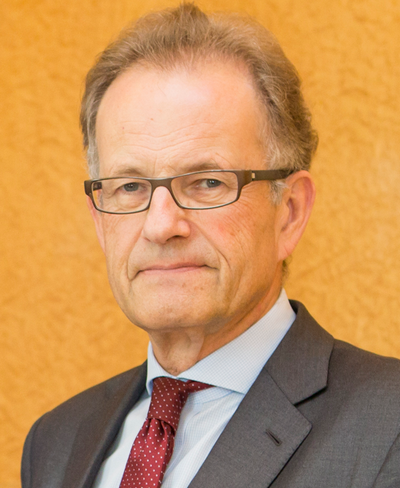 Michael Møller (Denmark)
Michael Møller is an Under-Secretary-General of the United Nations and is currently the Director-General of the United Nations Office at Geneva, the Secretary-General of the Conference on Disarmament and the Personal Representative of the United Nations Secretary-General to the Conference. Prior to assuming these duties in November 2013, he was the Executive Director of the Kofi Annan Foundation (2008-11). He was the United Nations Secretary-General's Special Representative for Cyprus from 2006 till 2008 and Director for Political, Peacekeeping and Humanitarian Affairs in the Office of the Secretary-General from 2001 till 2006, serving concurrently as Deputy Chief of Staff for the last 2 years of that period.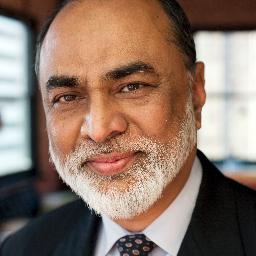 Imam Abdul Malik Mujahid (USA)
Imam Abdul Malik Mujahid is an Imam in the Chicago Muslim community. He was the Chair of the Parliament Board of Trustees from 2010 to 2015. He is president of Sound Vision Foundation, which runs the daily radio Islam, and former Chairperson of the Council of Islamic Organizations of Greater Chicago. He has written extensively on religion, public policy and applied aspects of Islamic living. Imam Mujahid has initiated a joint campaign between American Muslims and the National Organization of Women (NOW) to declare rape a war crime.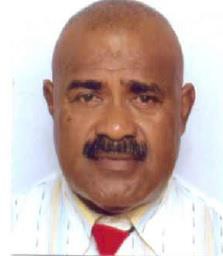 Ruveni Nadalo (Fiji)
Hon. Nadalo has been the Deputy Speaker of the Fiji Parliament since 2014. Hon. Nadalo holds a degree in Hotel Management and worked in the hospitality industry for more than 30 years. Before becoming an MP in 2014, he worked as a Sports and Recreation manager in Shangri-La Resort in Fiji from 2007 till 2014. Prior to that, he had worked in various positions at different hotels in Fiji. From 1997-1999, Hon. Nadalo worked in the Yalavou Rural Development Project. This project assisted in the development of rural agricultural infrastructure including irrigation, road networks and water supply.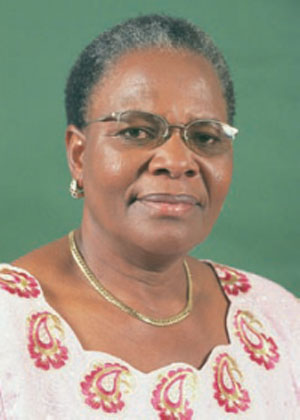 Netumbo Nandi-Ndaitwah (Namibia)
Netumbo Nandi-Ndaitwah is the Deputy Prime Minister and Minister of International Relations and Cooperation in Namibia. Nandi-Ndaitwah first gained ministerial status as Director-General of Women Affairs in the Office of the President in 1996. In 2000 she became Minister of Women Affairs and Child Welfare. She is a member of the South-West Africa People's Organisation (Swapo) Party Central Committee and Politburo and serves as Swapo's Secretary for Information and Mobilisation. As such Nandi-Ndaitwah is one of the party's main spokespersons. From 2005 to 2010, she was the Minister of Information and Technology in Namibia's cabinet. She subsequently served as Minister of Environment and Tourism until a major Cabinet reshuffle in December 2012, in which she was appointed Minister of Foreign Affairs.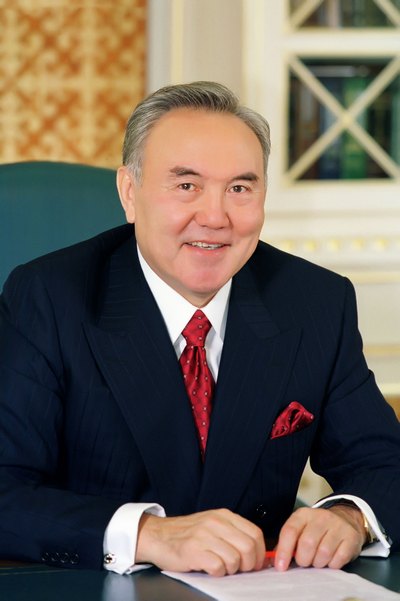 Nursultan Nazarbayev (Kazakhstan)
Nursultan Äbishuly Nazarbayev is the President of Kazakhstan. He has been the country's leader since 1989, when he was named First Secretary of the Communist Party of the Kazakh SSR, and was elected the nation's first president following its independence from the Soviet Union in December 1991. On August 29, 1991, President Nazarbayev officially closed the Semipalatinsk Nuclear Test Site (also known as "The Polygon"), which had been the primary testing venue for the Soviet Union's nuclear weapons. Under the leadership of President Nazarbayev, Kazakhstan has taken a number of other initiatives to support the achievement of a nuclear-weapon-free world including: repatriating all nuclear weapons in Kazakhstan (approximately 1500) to Russia for elimination, negotiating a Nuclear Weapon Free Zone with other Central Asian countries, moving the United Nations General Assembly to establish the International Day Against Nuclear Tests, establishing the ATOM Project to educate the world about the humanitarian impact of nuclear weapons, and launching a Universal Declaration for a Nuclear Weapon Free World which was adopted by the UN General Assembly in December, 2015. Most recently President Nazarbayev released a Manifesto for The World of the 21st Century, which goes further and calls for a world without war.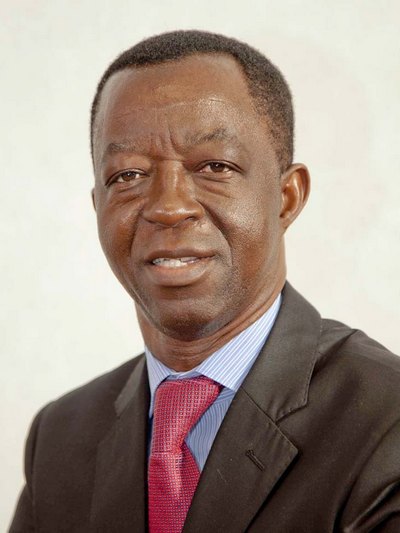 Roger Nkodo Dang (Cameroon)
Roger Nkodo Dang is the current President of the Pan-African Parliament. He is a member of parliament from Cameroon and represents the Central Africa Region. Nkodo Dang is a member of the Cameroon People's Democratic Movement (CPDM) and a career diplomat. In 2012, under the chairmanship Amadi, he was Senior Vice President of the Pan African Parliament, representing the central region.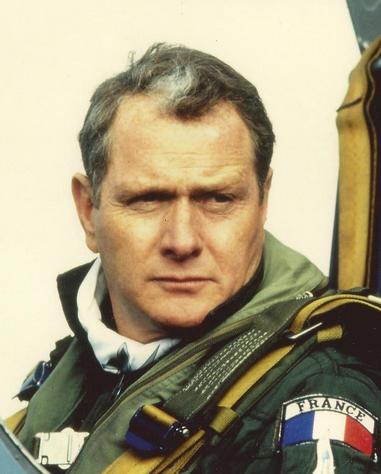 Bernard Norlain (France)
From 1986 to 1990 he became a military adviser for two Prime Ministers: J. Chirac and M. Rocard. He worked as an Air Defence Commander then Air Combat Commander from 1990 to 1994, and as a director of IHEDN – National Institute for High Defence Studies from 1994 to 1996. When he retired he became the Vice-President of Deloitte & Touche France, and later Chairman and CEO of SOFEMA, a French company for export of aeronautical systems. Leaving SOFEMA in 2007 he became the Chairman of the National Defence Studies Committee (CEDN). He is now President d'Honneur of CEDN, a member of the Global Zero movement, a member of Pugwash, a member of the European Leadership Network, and Vice-President of "Initiatives pour le Désarmement Nucléaire" (IDN). He has the Mahatma Gandhi Gold Medal from UNESCO.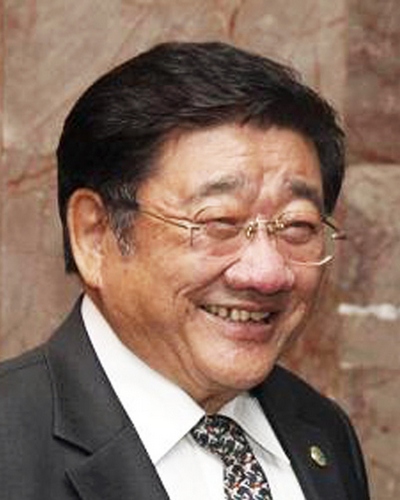 Punsalmaagin Ochirbat (Mongolia)
Mr. Ochirbat is the First President of Mongolia and Member of the Constitutional Court. He holds a position of current Director, Center for Ecology and Sustainable Development at Mongolian University of Science and Technology. He also served as Minister of Economic Foreign Relations and Supplies, Chairman, State Committee for International Cooperation, Minister and Vice-Minister of Fuel, Energy and Geology.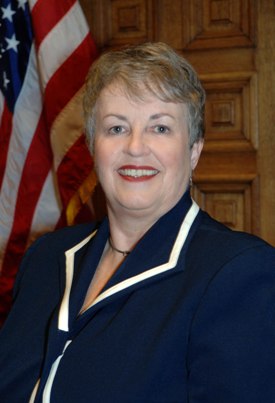 Nan Orrock (USA)
Nan Orrock is a PNND Council Member and a Senator. She is a member of the Georgia State Senate. Senator Orrock's legislative expertise includes health policy, women's issues, child/family policy, workplace issues, civil liberties, civil rights, and environmental issues. She is a founder of the Georgia Legislative Women's Caucus and President of the Women Legislators' Lobby, a national, non-partisan group of legislators, which works for balanced budgets, increased spending on families, education, health and child care, and a reduction in excessive and wasteful military spending.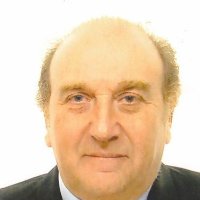 Michele Di Paolantonio (Italy)
Michele Di Paolantonio is the International Councillor of the International Physicians for the Prevention of Nuclear War. In 2002 Mr Paolantonio founded IPB Italia (International Peace Bureau) and is a member of its Italian Scientific Committee.  Mr. Paolantonio was a Medical Officer of Italian Air Force and member of the Italian Scientific Committee, Medicine for Peace, and in October 1982, he founded the Italian Affiliate of International Physicians for the Prevention of Nuclear War. During 1983-1984, at the University of Bologna, Mr Palantonio was involved with the research: "The Nuclear Military Risk in Italy: the Role of Medicine", as well as: "Strategies for the Prevention of Nuclear War." Mr Paolantonio was a member of the delegation that received the Nobel Peace Prize for IPPNW.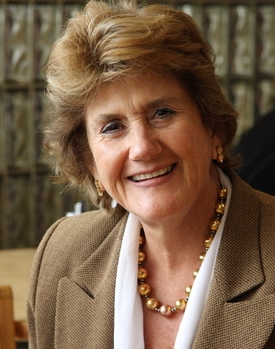 Denise Pascal Allende (Chile)
Denise is a political scientist and landscape designer. She was first elected to the Chilean Chamber of Deputies in 2006 and re-elected for three consecutive terms. She served as Second Vice-President of the Chamber until early 2016. In regard to international activity, she serves as President of the Middle East Issues Committee of the Inter Parliamentary Union (IPU) and has participated in many other inter-parliamentary groups.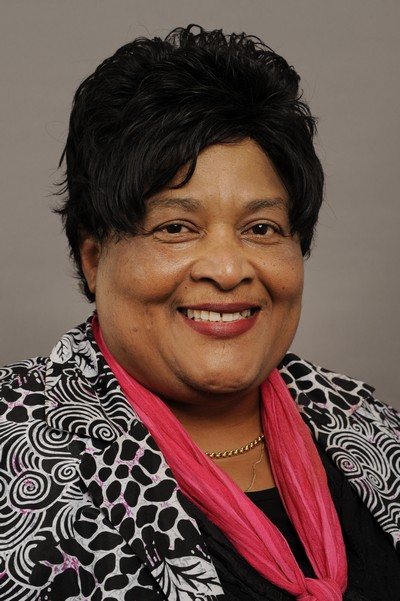 Mary Anne Plaatjies van Huffel (South Africa)
Rev. Mary Anne Plaatjies van Huffel is the President of the World Council of Churches. She is also teaching Ecclesiology and Church Polity at the University of Stellenbosch. Amongst Prof. MA Plaatjies van Huffel's major publications are the following: About the empowerment of women in post-apartheid South Africa: A post-structural approach; Control, secede, vested rights and ecclesiastical property; The Institutionalization of Christian women's organizations: from docile recipients to agents of change; The Belhar Confession: born in the struggle against apartheid in southern Africa; Patriarchy as empire: a theological reflection; The relevance of Reformed church polity principles: Revisiting the concept: Reading the Belhar Confession as a historical text.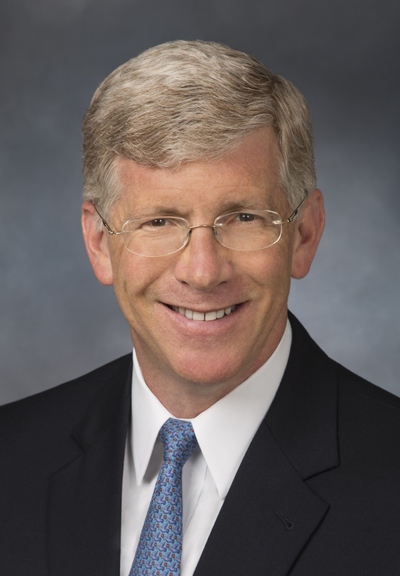 Daniel Poneman (USA)
Daniel B. Poneman is a Senior Fellow at the Belfer Center for Science and International Affairs, Harvard Kennedy School. He is also the president and chief executive officer of Centrus Energy Corp, and serves on the company's board of directors. From 2009 to 2014, Mr. Poneman served in the U.S. government as Deputy Secretary of Energy and chief operating officer of the U.S. Department of Energy. His responsibilities included US energy policies and programs on hydrocarbons, renewables, nuclear, and efficiency, with a focus on  cybersecurity, project management, national security, and international cooperation. Mr. Poneman previous positions have included  Special Assistant to the President and Senior Director for Non-proliferation and Export Controls at the National Security Council. His responsibilities included peaceful nuclear cooperation, missile technology, space-launch activities, sanctions determinations, chemical and biological arms control efforts, and conventional arms transfer policy. Mr. Poneman received the 2005 Douglas Dillon Award for Distinguished Writing on American Diplomacy, for his book third book, Going Critical: The First North Korean Nuclear Crisis (coauthored with Joel Wit and Robert Gallucci).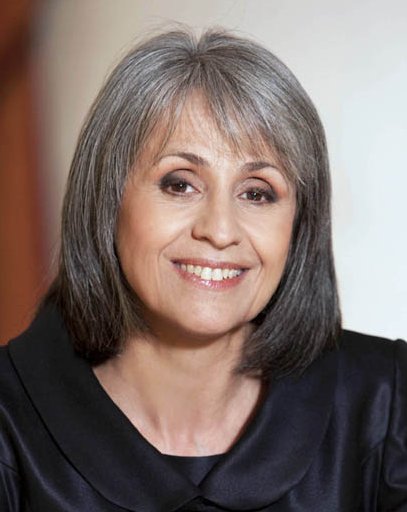 Margarita Stefanova Popova (Bulgaria)
Margarita Popova is a Bulgarian jurist, prosecutor, and educator, who was elected Vice President of Bulgaria in 2012. She previously served as Minister of Justice from 2009 to 2011 in the cabinet of Boyko Borisov, where she worked on projects related to important national priorities, such as a strategy for continued judicial reform in terms of EU membership with crucial amendments to the Judiciary Act, and a criminal justice policy concept with the launch of a new draft Penal Code.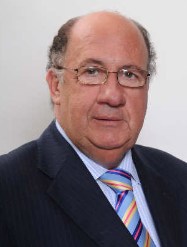 Roberto León Ramirez (Chile)
Roberto holds a long parliamentary career that dates from 1993 to present times. He has been president of several Parliamentary Groups including Chilean-Israeli and Chilean-Chinese, among others. He is also President of the Latin American and Caribbean Group (GRULAC) of the Inter-Parliamentary Union (IPU).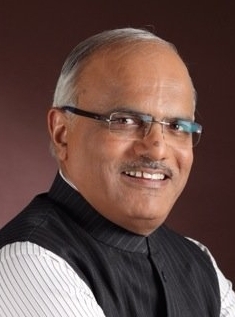 Vinay Sahasrabuddhe (India)
Vinay Sahasrabuddhe is a Member of the Rajya Sabha (Upper House) of the Parliament in India. He is also serving as National Vice President of Bharatiya Janata Party, India's ruling party. He is known as a political scholar as well as an occasional columnist. He is the Director-General of Rambhau Mhalgi Prabodhini, a research and training academy for elected representatives & social activists. He heads BJP's think tank Public Policy Research Centre. He also serves as Vice-Chairperson of Indian Social Responsibility Network (ISRN).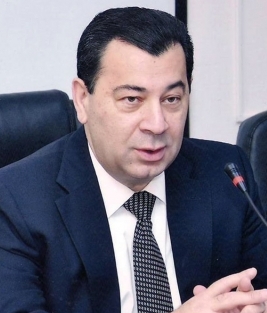 Samad Seyidov (Azerbaijan)
Mr. Samad Seyidov is a current MP and the chairman of the Committee on Foreign and Interparliamentary Relations of the Parliament of the Republic of Azerbaijan. He is also the head of the National Delegation to the Parliamentary Assembly of the Council of Europe. He achieved a PhD in Philosophy and PhD in Psychology at the Leningrad State University. From 1989 – 1992 he was the chair of psychology at Azerbaijan University of Languages (AUL) and was awarded a professorship in Psychology and became the rector on academic affairs at AUL in 2000. Mr. Seyidov is also the current chairman of the Scientific Council and Scientific Board at AUL.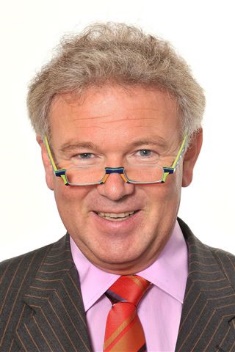 Herman Spanjaard (Netherlands)
Dr Spanjaard is a physician who provides training in Occupational Health around the world, including in China and Kazakhstan. He has worked for the Dutch Houses of Parliament and several other governmental bodies. He is President of Doctors for Peace and Disarmament Netherlands (NVMP) and has served as European Vice President and treasurer of International Physicians for the Prevention of Nuclear War (IPPNW). Dr Spanjaard was member of the Board of the Hague Appeal for Peace which in 1999 held the biggest civil society peace conference in history.  He has been Knighted (Order of Orange-Nassau) for his achievements in Preventive Health and Disarmament.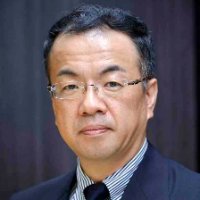 Kyoichi Sugino (Japan)
Kyoichi Sugino is the Deputy Secretary General of Religions for Peace (RfP). He has been directly engaged in multi-religious diplomacy and track-II negotiations in Iraq, Sri Lanka, and other conflict zones. He co-authored the "Yogyakarta Statement" (March 2015), which aimed at overcoming violent religious extremism and inter-religious tensions in South and Southeast Asia. Earlier in his career, he served as policy research officer at the Office of the United Nations High Commissioner for Refugees (UNHCR) in Geneva, Switzerland. Rev. Sugino has written on the subjects of humanitarian and peace-building issues in many international journals and publications. Rev. Sugino is a member of the U.S. State Department Working Group on Religion and Foreign Policy, a member of the Non-Official Group of Friends of Sri Lanka, as well as a trustee at the RKK International New York Center for Engaged Buddhism.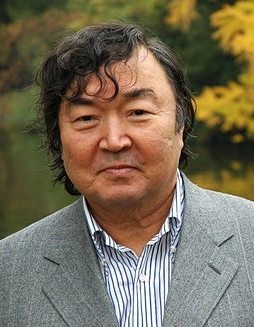 Olzhas Suleimenov (Kazakhstan)
In 1989 Mr. Sulemeinov founded the Nevada-Semipalatinsk Movement, which became one of the most prominent campaigns calling for an end to all Soviet nuclear testing in Kazakhstan. From 2001 until present time he serves as the Permanent Ambassador of the Republic of Kazakhstan to UNESCO.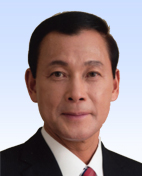 Motome Takisawa (Japan)
Motome Takisawa is the Parliamentary Vice-President for Foreign Affairs in Japan. He is Member of the Aomori Prefectural Assembly and part of the Liberal Democratic Party. Previously he worked as the Aomori prefectural chapter youth director, the LDP Aomori prefectural chapter chairman of the Policy Research Council, the Liberal Democratic Party Hachinohe branch chief, and the Liberal Democratic Party Aomori prefectural chapter vice-president.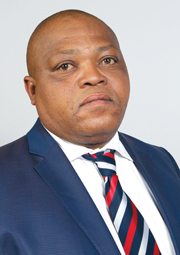 Raseriti Johannes Tau (South Africa)
Raseriti Johannes Tau serves as Deputy Chairperson of the South African National Council of Provinces. He is a member of the South African delegation to the Inter Parliamentary Union (IPU), and has served as the President of the IPU Standing Committee on International Peace and Security. He started being politically active as a student, participating in several movements, which led him into conflict with the oppressive apartheid regime that later resulted in his expulsion from studies. Later, he worked at the African National Congress and became its regional secretary. His work focuses mainly on social development, community development, education and youth.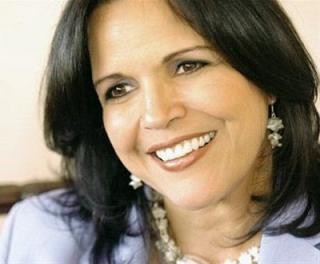 Minou Tavarez Mirabal (Dominican Republic)
Minou (Minerva) Josefina Tavárez Mirabal is a philologist, professor and politician from the Dominica Republic. She was their deputy foreign minister from 1996 to 2000. She also served as Vice-President of the Parliamentarian Confederation of the Americas (COPA) and was elected President of the Executive Committee of Parliamentarians for Global Action (PGA). Tavárez is currently the presidential nominee of both the Alliance for Democracy and Democratic Choice parties for the 2016 Dominican Republic general election.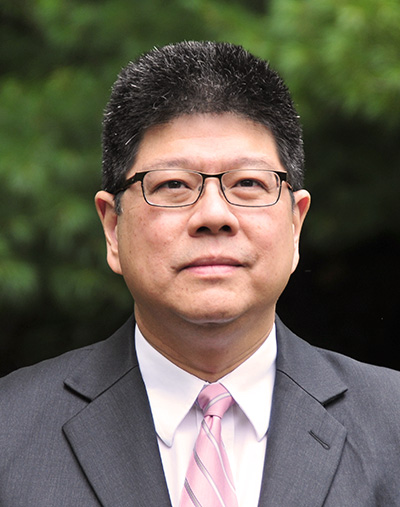 Thani Thongphakdi (Thailand)
In 2016, Thani Thongphakdi was elected Chairperson of the Open-ending Working Group Taking Forward Multilateral Nuclear Disarmament Negotiations established by the United Nations General Assembly. Mr Thongphakdi is the Ambassador and Permanent Representative of Thailand to the United Nations Office and Other International Organizations in Geneva. Some of Mr. Thongphakdi other roles have included Co-Chairing of the Open-ended Intergovernmental Preparatory Committee for the Third United Nations World Conference on Disaster Risk Reduction, as well as Co-Chair of the World Conference's Main Committee. He is also a member of the Consultative Group of the Human Rights Council. Prior to his posting in Geneva, Mr. Thongphakdi was Director-General of the Department of Information and Spokesman of the Ministry of Foreign Affairs, having been Deputy Director-General and Deputy Spokesman before that.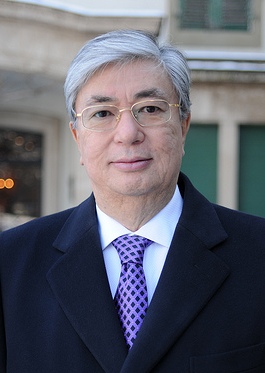 Kassym-Zhomart Tokayev (Kazakhstan)
Mr. Tokayev is the Chairman of the Senate of Kazakhstan of the third and fourth convocations. On October 16, 2013 by the Decree of the President of the Republic of Kazakhstan, Mr. Tokayev was appointed the deputy of the Senate of the Parliament and elected Chairman of the Senate of Kazakhstan. In the past he held the posts of Prime Minister, Secretary of State, and Minister of Foreign Affairs of the Republic of Kazakhstan. He served as the Deputy Secretary-General of the United Nations, the Director-General of the United Nations Office in Geneva and the Secretary-General of the Conference on Disarmament.
Thore Vestby (Norway)
Thore Vestby is Vice President of Mayors for Peace and also Vice President of Partnership for Change. He has a long career in municipal politics. Here has served as Party Secretary and Mayor of Frogn. He is as an alternate deputy to the Norwegian Parliament for the Akershus region.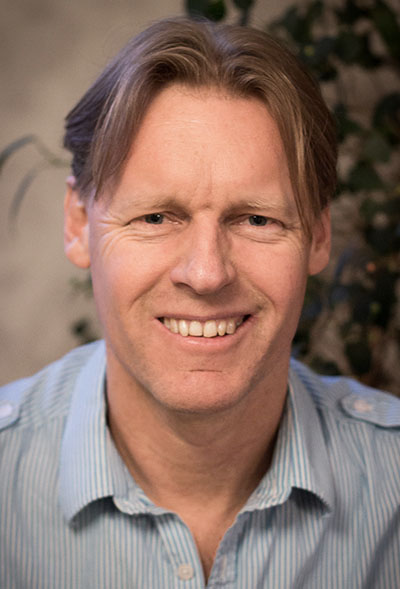 Alyn Ware (New Zealand)
Alyn Ware is a peace educator and nuclear disarmament consultant. He is the Global Coordinator of Parliamentarians for Nuclear Non-proliferation and Disarmament, Director of the Basel Peace Office and a Consultant for the International Association of Lawyers Against Nuclear Arms. He has co-founded a number of initiatives including the Nuclear Abolition Forum, Cool Schools Peer mediation Program and UNFOLD ZERO, which promotes UN focused initiatives and actions for the achievement of a nuclear weapons free world. He coordinated the drafting of a model Nuclear Weapons Convention, which has been circulated by UN Secretary General Ban Ki-moon as a guide to multilateral negotiations on nuclear disarmament. He is a recipient of a number of awards including the UN International Year for Peace Award and the Right Livelihood Award ('Alternative Nobel Peace Prize').
Daisuke Yamaguchi (Japan)
Daisuke Yamaguchi is a Researcher for Peace Depot in Japan and a coordinator for Parliamentarians for Nuclear Non-Proliferation and Disarmament. The Peace Depot is a non-profit, independent peace research, education and information institution, which aims to build a security system that does not rely on military power. It was launched in November 1997, after a seven-year preparatory phase, and became incorporated as a Non-Profit Organization in January 2000 under the Japanese NPO Act. Its major programs include publications on Nuclear Disarmament and Regional Security in the Asia-Pacific Research on U.S. Forces Japan, as well as training NGO activists and researchers for peace.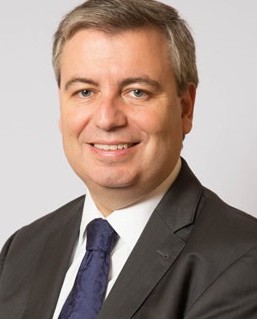 Jordi Xuclà i Costa (Spain)
Deputy Jordi Xuclà (i Costa) is a member of the Parliamentary Assembly of the Council of Europe (PACE), first elected to such position in 2008. He is also the chair of the political group The Alliance of Liberals and Democrats for Europe in the PACE. Jordi is a licensed lawyer, with experience in international security. Most recently, he has been a Deputy for the region of Girona (Spain), Spokesperson in the Committee of Foreign Affairs and Defence, and member of the Committee on Legal Affairs of the Congress of Deputies.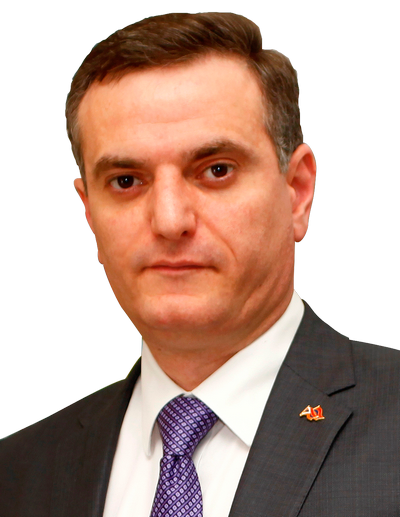 Artak Zakaryan

(Armenia)
Mr. Artak Zakaryan is the Chairman of the Standing Committee on Foreign Relations of the National Assembly of the Republic of Armenia. He is the Deputy Head of the «EURONEST» Parliamentary Assembly /European Parliament and Eastern Partnership Countries/. In 2003 Mr. Zakaryan was appointed the Head of the Center for Social-Political Studies of the Republican Party of Armenia /RPA/ and in 2007 the Head of the RPA Department on Foreign Relations. In 2008 he was appointed the Head of the Staff of the Ministry of Diaspora of the Republic of Armenia by the Government of the Republic of Armenia. Since 2009 Mr. Zakaryan has been the Deputy of the National Assembly of the Republic of Armenia. In 2012 he was elected the Chairman of the NA Standing Committee on Foreign Relations.  Mr. Zakaryan is a member of the Political Council of the Republican Party of Armenia. Since 2009 he has been a lecturer at the Yerevan State University and State Management Academy of the Republic of Armenia. He is Candidate of Political Sciences, as well as the author of a number of scientific articles and manuals.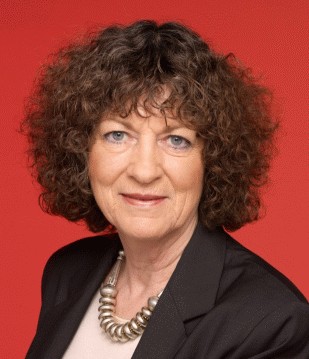 Uta Zapf (Germany)
Uta Zapf is a PNND Past President and PNND Adviser for Inter-Parliamentary Organisations. Uta Zapf served as the Chair of the Bundestag (German Parliament) Sub-Committee on Disarmament Arms Control and Non-proliferation under both Social Democrat and CDU (conservative) governments. She has served as head of the German Delegation to the NATO Parliamentary Assembly, OSCE Parliamentary Assembly and Inter Parliamentary Union – and was Vice President of the OSCE Parliamentary Assembly. She is a leading member of Global Zero.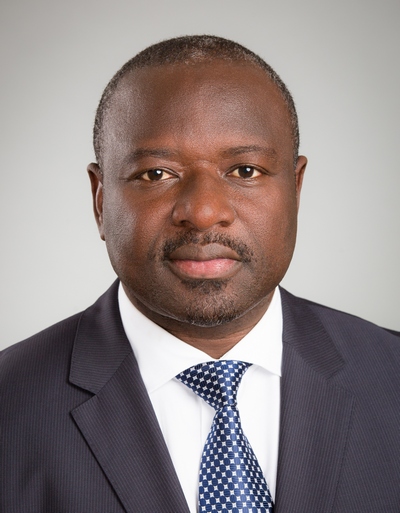 Lassina Zerbo (Burkina Faso)
Lassina Zerbo is the Executive Secretary of the CTBTO, a position which he assumed on 1 August 2013. Zerbo has been instrumental in cementing the CTBTO's position as the world's centre of excellence for nuclear test-ban verification, as well as in driving forward efforts towards the entry into force and universalization of the Comprehensive Nuclear-Test-Ban Treaty (CTBT). He secured China's resumed technical cooperation with the CTBTO, signalling a new phase of cooperation. In recognition of his work at the CTBTO and in the disarmament and nuclear proliferation field in general, Zerbo was awarded the 2013 "Arms Control Person of the Year" by the Arms Control Association, USA. In 2015 he became a Commander of the National Order of Burkina Faso, the country's highest honour, for his work towards the preservation of peace and international security.